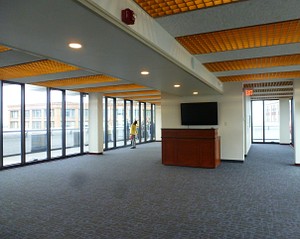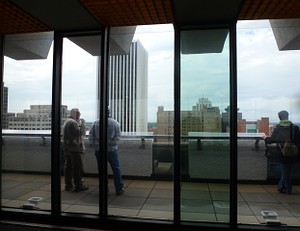 Views of The Penthouse taken during the Landmark Society 2014 Inside Downtown tour.
The Penthouse at One East Avenue is a Mid-Century Modern banquet hall on the top floor of the One East Avenue building. It offers food and cocktails, along with an audiovisual system and flat-screen television. Wall-to-wall windows and an outdoor terrace offer sweeping views of downtown Rochester all the way to Lake Ontario.
The Penthouse opened in May 2013.
Links
Comments:
Note: You must be logged in to add comments