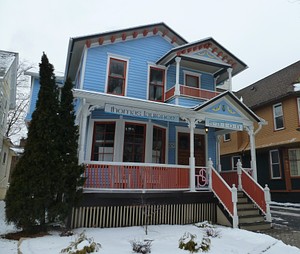 Thomas Laurence Salon is a hair salon in the East Avenue Historic District. They also offer personalized air brush self tanning. They have been in business for over ten years.
Owner Tom does local shows as the drag queen Aggy Dune. Gregory Meyers, a.k.a. Darienne Lake, also works there.
Urbana Antiques is upstairs.
References
Comments:
Note: You must be logged in to add comments