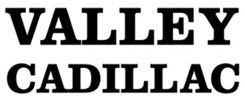 Valley Cadillac is a new and pre-owned car dealer located on South Winton Road in Henrietta. They are the largest Cadillac dealer in Upstate New York.
History

Advertisement from the 1940 Rochester City Directory
Valley Cadillac has been in business for over 75 years. In the 1940s, The Valley Cadillac Corporation was located at 333 East Avenue in downtown Rochester.
Comments:
Note: You must be logged in to add comments