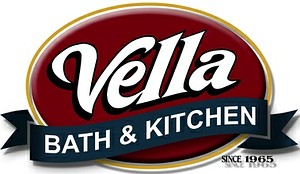 Location
Telephone
Hours
237 Pittsford-Palmyra Rd, Macedon, NY
585-421-9362
Monday - Friday: 9:00AM to 5:00PM
Saturday: 10:00AM to 3:00PM
505 Stone Rd, Rochester, NY 14616
585-621-4300
Monday - Friday: 10:00AM to 3:00PM
Wheelchair Accessible
Macedon Location
Email
<info AT vellakitchens DOT com>
Website
http://www.RochesterKitchenRemodeling.com
Vella Bath and Kitchen is a kitchen dealer and full service remodeling company. The company was started in 1965 by Frank Vella and opened a location first in Greece and later in Perinton. Their Perinton/Macedon showroom location is also home to the The Culinary Center at Vella which offers cooking lessons using luxury appliances and cookware that Vella is a distributor for.
Comments:
Note: You must be logged in to add comments