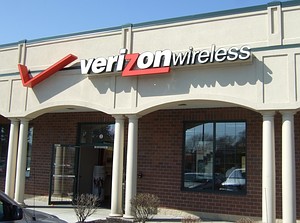 Towne Center Webster - BradMandell
Locations and Phone Numbers
8000 State Route 96, Victor, NY 14564

585 223 9950 - Cobblestone Court
50 Eastview Mall Dr, Victor, NY 14564

585 697 5970 - in Eastview BJ's
530 Greece Ridge Center Dr, Rochester, NY 14626

585 225 8673 in Greece Ridge Mall
300 Bellwood Dr Rochester, NY 14606

585 697 5960 - in Greece BJ's
400 Jay Scutti Blvd, Rochester, NY 14623

585 697-5959 in Henrietta BJ's
1150 Jefferson Rd, Rochester, NY 14623

585 697 5900 - Henrietta Plaza
3400 W Henrietta Rd, Rochester, NY 14623

585 475 9085 - in Marketplace Mall
3349 Monroe Ave, Rochester, NY 14618
585 242 8866 - Pittsford Plaza
950 Ridge Rd, Webster, NY 14580

585 697 5950 - in Webster BJ's
935 Holt Rd, Webster, NY 14580

585 697-5940 - Webster Towne Center
3120 West Ridge Rd, Rochester, NY 14616

585 453 9950 - West Ridge Road
60 Square Drive, Victor, NY 14564
585 223 9950 - East Gate Square
Website
http://www.VerizonWireless.com
Wikipedia
Verizon Wireless
Verizon Wireless is a national wireless carrier with more than twenty authorized retailers in the Rochester area. Some are Verizon stores, while others are kiosks or outlets in BJ's, Best Buy, and other authorized retailers (ie., Cellular Sales).
Verizon also runs a regional headquarters and northeast call center from an operation in Henrietta.
Also see website for
additional Rochester locations.
Comments:
Note: You must be logged in to add comments