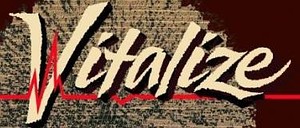 Vitalize - A Center for Medical Revitalization
Location
2900 Monroe Avenue Suite 7, Rochester, NY 14618
Hours (as of May 2021)
Monday, Tuesday & Thursday: 8:30AM to 4:30PM
Wednesday: 8:30AM to 5:00PM
Friday: 8:30AM to 3:00PM
Phone
585 287 5299
Wheelchair Accessible
Yes
Email
<VitalizeMedicalCenter AT gmail DOT com>
Website
https://vitalizemindbody.com
Facebook
Vitalize Medical Center is a medical center of Urologists that specialize in helping patients with erectile dysfunction, low testosterone, and weight loss. It is operated by Dr. Ralph Madeb, MD FACS (Fellow of the American College of Surgeons).
In November 2014, Vitalize Medical Center started offering the Cool Sculpting system, a non-invasive weight loss solution.
In March 2021, they moved to Clover Commons.
Comments:
Note: You must be logged in to add comments