WSNA Logo does not seem to be an image file.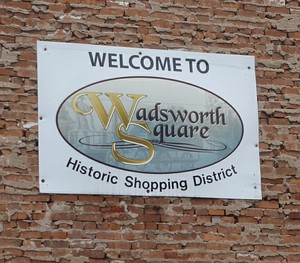 Side of a building on Monroe.
Wadsworth Square is a small neighborhood directly northwest of I-490 and directly south of the Inner Loop where you can see the Dancing Wings Butterfly Garden at Strong Museum. Parts of it overlap with Monroe Village.
Wadsworth Square Park is the neighborhood green space. It also has a playground.
Establishments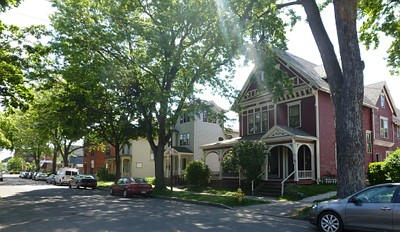 In their own words
Insulated both from downtown and other neighborhoods by the inner loop, Union Street, and Monroe Avenue, the Wadsworth Square area seems at first to have been transported from an earlier time. While a closer inspection revels an eclectic mix of housing styles, periods and sizes, the impression of historical unity is supported by the high concentration of older homes built before 1900 (76%) on shaded streets around a landscaped green. Almost all structures in the neighborhood have been rated historically significant and 65% of all those surveyed by the Landmark Society were judged to be "Superior" or "above average" in importance. Many have already been and continue to be charmingly restored and improved.
Links
Comments:
Note: You must be logged in to add comments
---
2016-05-02 21:57:13 The name of our park is Wadsworth Square Park. Not Broadway Park. Thanks —ConnorJaneOBrien