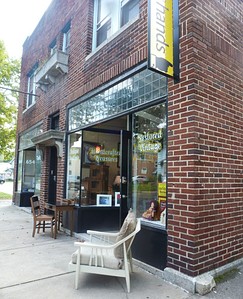 With My Two Hands was an antique and gift store in Culver-Merchants. They sold vintage items and refinished antiques, as well as upcycled artwork products by local artisans.

With My Two Hands opened May 4, 2013. Owners were brothers John and Mike Sullivan.
Closed in June 2016. They are still doing household sales and private furniture refinishings.
Comments:
Note: You must be logged in to add comments