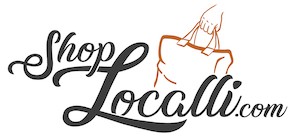 ShopLocalli Logo
Location
260 E Main St, Suite 6942, Rochester NY, 14604
Email
<hello AT shoplocalli DOT com>
Website
https://ShopLocalli.com
ShopLocalli is an online marketplace featuring products & creations sold by local artists & businesses. All items on the site are available for same day delivery. The current list of sellers includes:
Aaron's Alley


Krudco


Mythic Treasures


Aligning with Abundance


Kelseylee Artistry


What's Good


The Humble Gents


JK Clancy Art


Mark Moore Design


Raven Night's Crafts


JH Woodworks
ShopLocalli is a startup founded in Rochester, and currently a member of NextCorps downtown incubator. Registration is open to new sellers, and they are added on a consistant basis.
Comments:
Note: You must be logged in to add comments