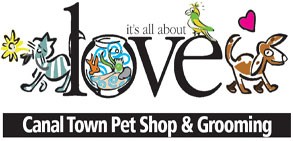 Location
2139 N. Union Street, Spencerport, NY 14559
Hours (Vary by grooming appointments)
Monday - Grooming only
Tuesday-Thursday 10:00AM to 6:30PM
Friday: 10:00AM to 5:00PM
Saturday: 10:00AM to 3:00PM
Sunday: No grooming
Phone / Fax
585 349 3494 / 585 349 4394
Accessible
Yes
Email
<canaltownpetshopandgrooming AT gmail DOT com>
Website
Facebook Page
Canal Town Pet Shop & Grooming, located in Barefoot Landing Plaza in Spencerport offers grooming services available by certified professional groomers for all dog breeds and cats. Pet supplies for dogs, cats and all small animals. Fresh water fish supplies.
Canal Town Pet Shop & Grooming works with
Animal Service League to help find loving homes for homeless cats in Rochester.
Vendors of
Eagle Pack Holistic Pet Foods
Now hosting Obedience Training and Doggie Playgroups, birthday parties, and more!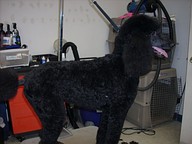 Ellie, a standard poodle, after grooming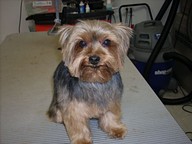 Lily, a yorkie, after grooming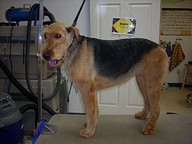 Nellie, an Airedale Terrier, after groomingQualified, certified professional groomers with 14+ years experience specializing in all breeds, especially designer breeds and cats, exotics (have a long haired bunny in need of a haircut?) and also trim wings, nails, and beaks on birds. They offer to take extra time and care to train your puppy to behave for a lifetime of fun grooming sessions.
Full service grooming package includes:

Hair trim around the paw pads.


Nails trimmed and filed.


Ears plucked free from hair and cleaned.


Shampoo and fluff dry.


Trim or hair cut to your specifications.


Choice of finishing touch (bandana or bow)
Extra services:

Time after 15 minutes of brushing and combing on a small dog.


Any D-mat or shave down due to matting.


Shave down on a bath dog.


Luxury skin treatments, medicated shampoos, flea shampoo.


Pick up and delivery, handling fees, aggressive dog fees.
They charge a "Base Price" for a full service groom or bath for each breed. Groomings are by appointment only and average time on an average sized, non matted dog is 1 hour, 30 minutes.
They offer high grade shampoos and conditioners to reduce allergic reactions. Fun and attractive finishing touches such as bows and nail painting also available. If you want your pet to have an added flair, they offer body dyes (safe for your pet, and temporary) color to enjoy.
All dogs and cats require current Rabies and Distemper vaccinations before grooming. They do not accept tags as proof of vaccination.
Comments:
Note: You must be logged in to add comments