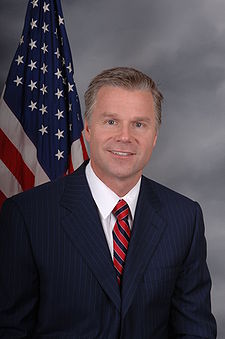 Birth name
Aliases
Christopher J. Lee
"Chris"
Birth date
Birth place
April 1, 1964
Kenmore, NY
Political Career
US Congressman, New York, 26th District-resigned 2/9/2011
Former Rochester Office
1577 West Ridge Road Greece, NY 14615
Rochester Phone
585 663-5570
Wikipedia
Christopher Lee was a Republican-party member of the House of Representatives representing the 26th Congressional District of NY.
Lee resigned due to shirtless photos he was sending to a woman along with saying that he was divorced. He is actually married.
Comments:
Note: You must be logged in to add comments
---
2012-04-17 15:15:06 Should we put his shirtless photo on here? —DamianKumor