play (plā) pronunciation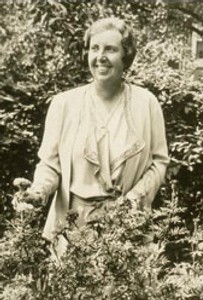 v., played, play·ing, play!
To occupy oneself in amusement, sport, or other recreation: children playing with toys.


Strong was the only child of a wealthy Rochester family and was brought up as such. She recalled later that her collecting began with miniatures, when she was allowed "to carry a small bag to put my dolls and toys in, and to add anything I acquired on the trips."* The empty bag rule was she could buy whatever she wished until the bag was filled. She learned quickly you get more when you buy small items.

To behave or converse sportively or playfully.


Margaret became a skilled competitor in golf, archery, bowling and collecting, photography, music and art.

To pretend to be; mimic the activities of: played cowboy; played the star.


Margaret wanted a museum where the common themes were play, imagination, "let's pretend," and fun.*

To attempt to keep or gain possession or control of: No foul was called because he was playing the ball.


She assembled an extraordinary assortment of objects and turned her home into the "Museum of Fascination".

To perform or put into effect, especially as a jest or deception: play a joke on a friend.


Strong wanted to use her collections to educate, fascinate, and entertain.

Activity engaged in for enjoyment or recreation. Fun or jesting: It was all done in play.


Intelligent, intuitive, competitive, and playful, she assembled an extraordinary assortment of objects that tell stories of American life.
Margaret was born into money. Her ancestors on both sides were millionaires and it didn't hurt that in 1920 she married a lawyer named Homer Strong. Together they had a child, Barbara, and lived in a large home on Allen's-Creek Road in Brighton, NY. Work was started on the Strong Museum in 1973 and took 9 years to complete. The National Museum of Play at The Strong uses Margaret's collection to interpret themes of popular culture and industrialization in the 19th and early 20th centuries.
Online:

Most information culled from various web references including some of the sites listed above.
*From
StrongMuseum.org
It is believed that the use of low-resolution images to illustrate an article discussing the subject in question hosted on servers in the United States by a non-profit organization qualifies as fair use under United States copyright law.