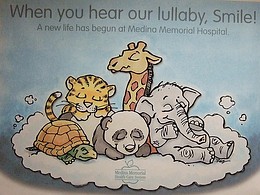 Flickr Photo, 2007, BradMandell Medina Memorial Hospital is a hospital located in the Village of Medina, managed by Medina Memorial Health Care System, which services much of Orleans County.
Medina Memorial's TWIG Birthing Center provides birthing suites for labor, delivery, and recovery.
See also Medina Memorial Women's Health Centers and Medina Health Care Foundation.

Comments:
Note: You must be logged in to add comments