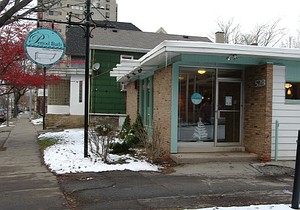 Period Bath, 12-2010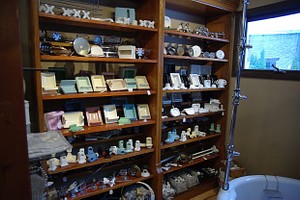 Hard to find old bathroom goodies, 12-2010
Location
528 South Avenue, Rochester NY, 14620
Hours (as of December 2010)
Monday - Saturday: 9:30 AM to 6:00 PM
Phone
585 325 2264
Wheelchair Accessible
Info Needed
Email
<info AT periodbath DOT com>
Website
http://PeriodBath.com
Period Bath Supply Company is a bathroom fixture and accessories store in the South Wedge. Their stock is a combination of new and vintage fixtures and accessories.
Period Bath Supply is owned by the same people as Historic Houseparts right next door, as well as Apothicaire, which shares Period Bath's space.
South Wedge Botanical soaps, produced right in the neighborhood, may be purchased here.
Comments:
Note: You must be logged in to add comments
---
2011-09-30 20:34:32 They have REALLY cool stuff. Makes me wish I had my own house to redecorate. —EileenF