Meet Skyler!
To Know Me Is To Love Me
I'm a Rough Coat Jack Russell Terrier. Rough Coat means I am the longest haired variety of my breed.


My birthday is June 4th, 2004.


My Mama is Gina and my Papa is Carl and they live in West Irondequoit.


I am precocious and smart, even if folks do call me a Jack Russell Terror :-).


I have graduated from puppy obedience, basic I obedience and basic II obedience and I think I've taught Mama and Papa loads of stuff. Papa has promised me Agility Training.


I am an AKC certified "Canine Good Citizen" (CGC).


My #1 hobby is doing tricks for my Mama and Papa like rolling over, fetching balls and playing keep away with my frisbee. I even look both ways before I cross the street!


One of my favorite things to do is bounce a balloon off my nose into the air. I get totally bonkers over balloons!
I am a Beach Pup Now!
I have moved to Florida and miss all of my friends at Ellison Park and playing in the snow, but the beach is way cool. We have great dog parks here and my Papa takes me every week. It is not so cold here, but, whew, the DOG Days really are! Be sweet an I'll come visit when I can.
Here I Am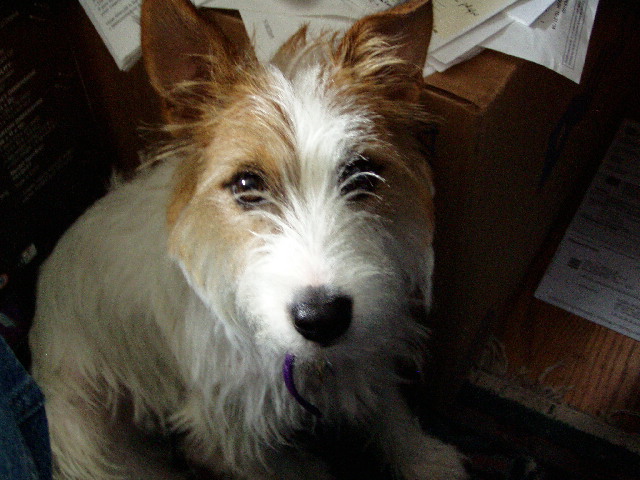 Comments:
Note: You must be logged in to add comments
---
2006-01-08 13:20:02 On the inter-web, no one knows you're a dog (unless you post a photo...) —FarMcKon