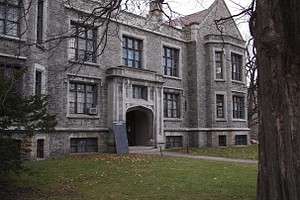 Visual Studies Workshop Building, Price Street side, 11-2012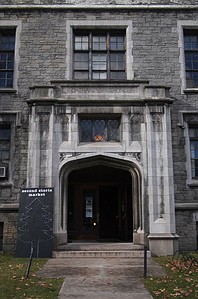 Visual Studies Workshop Building, Price Street entrance, 11-2012
Location
31 Prince St, Rochester, NY 14607
Phone
585 442 8676
Email
<info AT vsw DOT org>
Website
http://www.vsw.org/
Visual Studies Workshop is an internationally recognized center for media studies, including photography, visual books, digital imaging, film and video, located in two historic buildings, comprising 44,000 feet of space in Rochester's Neighborhood of the Arts. The Visual Studies Workshop serves visual artists and the general public with diversified programming in education and exhibitions.
They also have an MFA program in Visual Studies. The program is in association with and accredited by The College at Brockport, State University of New York.
The current director is Tate Shaw. Shaw graduated from VSW's MFA program in 2006 and became director in 2009.

Comments:
Note: You must be logged in to add comments