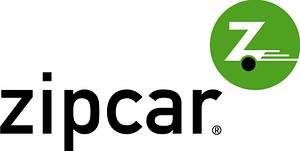 Zipcar is an international car-sharing program that has vehicles available in Rochester, major cities (Ann Arbor, Boston, Chicago, Minneapolis/St. Paul, Chapel Hill, the New York City metro area, Providence, San Francisco, Toronto, and Washington, DC), and many college campuses. When the program was first introduced, only people affiliated with the University of Rochester were permitted to use the cars, but it has since been expanded so any Zipcar member can reserve them. There are currently 11 cars available in Rochester.
Near Kate Gleason Hall at Rochester Institute of Technology are:

a Ford Focus named "Scallop"


a Ford Escape named "Marely"
On Library Road on the University of Rochester River Campus are:

a Toyota Prius named "Tug of War"


a Ford Focus named "Starboard"


a Ford Focus hatchback named "Biase"


a Volkswagen Golf named "Mandrake"


a Hyundai Elantra named "Memory"
At Goler House is:

a Ford Focus hatchback named "Hammock"
At the medical center are:

a Ford Focus hatchback named "Snowmobile"


a Ford Focus hatchback named "Firebird"
In the Chestnut Street parking lot at the Eastman School of Music downtown campus is:

a Mazda 2 named "Moshimoshi"
Here's the basic description from
the Zipcar "How It Works" page

JOIN!

You must be 21 or older, have a valid driver's license (from any country), and meet some additional requirements for having a good driving record.


There is an annual fee and a one-time registration fee.


Upon joining, you will receive a Zipcard.

RESERVE

Reserve one of the cars for as little as one hour or as much as 4 days.


You must specify the length of your reservation at the time you reserve the car.


There is an hourly rate for short trips and a 24-hour rate for longer.

UNLOCK

Pass you ZipCard card over the windshield of the car you reserved at the time you reserved it to unlock the doors.


The car keys are inside the car.

DRIVE

Drive the car for whatever you need it for.


Return it before the end of your reserved time.


Insurance, gas, and 24/7 roadside assistance are all INCLUDED!!
Some Useful Sites:
How a Zipcar Works
See Also:
Comments:
Note: You must be logged in to add comments
---
2022-03-01 11:21:46 As of early 2022, all the ZipCars on Library Road, U of R River Campus were gone. There was one left across the river amongst the student housing. 1 March 2022 https://my.zipcar.com/book/search says all Zipcars in Rochester are gone. —WilliamForrest