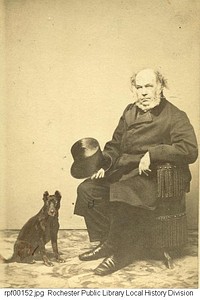 Mayor Charles J. Hill. c. 1845-1883 Charles J. Hill was Rochester's ninth mayor. He was preceded as mayor by Elijah F. Smith, and was succeeded by Samuel George Andrews.
He was born in 1796. He was elected as mayor in 1842, after running on the Democratic ticket. He then served as mayor from 1842 to 1843.
Hill was also a successful miller. He operated a mill known as C.J. Hill & Son.
He died in 1883.