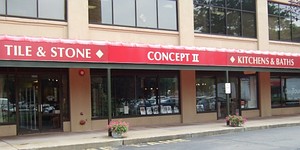 Photo by BradMandell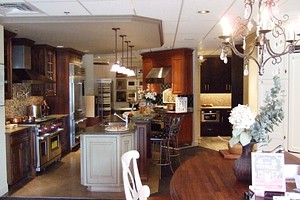 Photo by BradMandell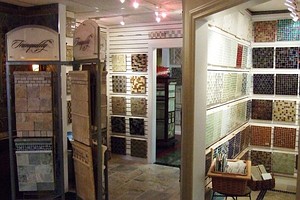 Photo by BradMandell
Location
349 W. Commercial Street, E. Rochester, NY 14445
Hours (as of November 2009)
Monday - Wednesday, Friday: 9.00AM - 5:00PM
Thursday : 9.00AM - 7:00PM
Saturday: 10:00AM - 3:00PM
Phone
585 248 3510
Accessible
Yes
Email
<info@concept-ii.com>
Website
http://concept-ii.com/
Concept II specializes in kitchen and bath remodeling, tile and stone retailer and custom design firm located in the Piano Works Mall in East Rochester, NY.
"Concept II offers kitchen and bath remodeling and specializes in custom cabinet design and expert installation. Founded in 1970 by Gary Pino, Concept II is the leader in designing and installing the most unique kitchens and baths in the Rochester area."
The Concept II location features a tile showroom with a large selection of tile and stone, worth a walk-through.
Comments:
Note: You must be logged in to add comments
---
2008-07-28 11:49:18 My wife and I visited Piano Works Mall recently and walked around in Concept II. Great fun - this custom top-end design store felt like we were watching This Old House or Hometime - great stuff to look at here. —BradMandell
---
2008-07-28 22:49:58 Very large and interesting selection. Last year I gutted my kitchen and they were on my short list of designers and installers. When I told them I was looking for semi custom cabinets (which they also sell) and my budget, I was treated like I was gum stuck on the sole of their shoe. They never returned phone calls or would schedule an appointment to review the space to create a design. Thier loss and Mckenna's Kitchen and Bath gain. —ScottHendler
---
2011-03-30 10:36:17 My wife and I wanted new cabinets and a island put in our house a few years ago and wanted to support a local ER company, so we went with Gary Pino's company. The work came out nice, but one installer really ruined the experience. His name was Chris Coldwell and why Conepts II lets him work in peoples homes is beyond me. The other people working with him on the job apologized to us about his behavior and explained that he is kind of the companies running joke. The problem is when your the one paying the bill and it's your home. Having a jerk like that around is not exceptable. We should have said something at the time, but we just wanted him gone. So if your in the market for a new kitchen my advise is give Concepts II a look their work is pretty good and the price seemed reasonable, but make sure you don't let Chris Coldwell be one of the installers. —ryansullivan