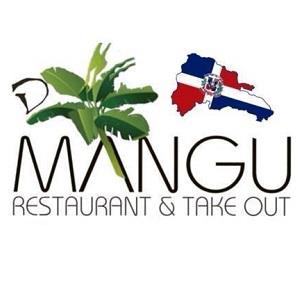 Locations
Phone
1475 East Henrietta Rd, Rochester, NY 14623
585 424 2200
154 Genesee Street, Rochester, NY 14611
585 436 3663
Hours (as of May 2019 per website)
Henrietta
Sunday, Tuesday - Thursday: 11:00AM to 7:00PM
Friday/Saturday: 11:00AM to 9:00PM
Rochester
Monday - Saturday: 11:00AM to 7:00PM
Sunday: 12:00PM to 7:00PM
Wheelchair Accessible
Yes
Alcohol
Yes
Website
http://www.dmangu.com
Facebook
D'Mangu Dominican Restaurant is a Dominican restaurant in Henrietta.
It opened on July 15, 2011. Catering is available. Second location opened in the City of Rochester during December 2016.
Comments:
Note: You must be logged in to add comments
---
2011-07-30 10:41:48 We went for dinner last night and fell in love with the place. Can't wait to go back! It's nice to support your neighbors instead of chain restaurant. Yesenia Cruz was a delight as a hostess/server/owner. The decor was warm and the paintings were colorful and lively, and these may be the most comfortable chairs I have ever sat in at a restaurant! The food was fantastic and plentiful. The leftover Mangu was delicious for breakfast and there was enough between my wife and myself to have for dinner tonight! We are looking forward to returning and hope that everyone will go and give this place a try. Next time it would be nice if we went when Yesenia is having dinner and have her join us! —adamgoldsmith
---
2011-08-28 16:05:28 My wife and I went for lunch over the weekend and the place has some real potential. The Mangu and Maduros were exceptional. Never had Mangu before, but it was a revelation, truly delicious. The Maduros were better than anything i've had since eating at Fogo De Chao in Atlanta over 5 years ago, so that's saying something. However, our meats were less exciting. My wife had the onion pork chop and I had the cowboy steak. Both were a little overcooked, and the seasoning wasn't anything to write home about. However, the side dishes were sooooo good that we're willing to try it again. I must admit, I saw someone else's stewed pork and it looked fantastic, so I think we were just unlucky with those specific meats. I do highly suggest people check it out though, it will probably get better with more support! —jberna
---
2011-08-29 19:07:04 We had delicious chicken stew and mangu. Definitely will be back. —ThomasPawlik
---
2011-09-23 14:50:52 Went with friends for lunch today and everything was delicious. The buffet serving style is a little confusing but the staff is friendly and explains everything as you go. I had the stewed pork, one of my friends had the stewed beef and the other had catfish (which was a little too salty- when the owner realized she wasn't eating it he was very attentive and brought her another choice and explained why they use more salt than usual in the fish). Overall a super experience, very clean and welcoming. Will most certainly be back! Note: D'Mangu also serves as the "visiting chef" at RIT two days a week so it is easy for students/staff to give them a try. Check the RIT dining schedule for the days they are in the Student Alumni Union and RITz. —ShawnaLusk
---
2011-10-05 14:47:05 A good amount of delicious food for a very reasonable price. The food is not as heavily spiced as some of the other Caribbean cuisines. The open buffet style lets you see and smell the food, instead of ordering something you've never heard of before and hoping it comes out like you imagined it would. Staff was very friendly and eager to hear feedback. UPDATE 2012: I wanted something a little different for catering for a party and D'Mangu was a huge hit with the guests. The price was very reasonable, everything was ready on time and portions were more than expected. —JasonS
---
2019-05-03 14:59:34 Had lunch there with a group today. Portions were substantial. The shrimp rice soup was a standout. Several people ordered one of the mofongos; most added some garlic sauce and everyone seemed happy. The website mentions a second location on Genesee Street; Google maps concurs and Street View suggests a smaller, possibly more informal venue. —markjackson