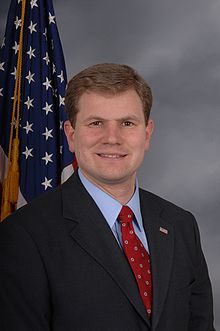 Birth name
Aliases
Daniel B. Maffei
"Dan"
Birth date
Birth place
July 4, 1968
Syracuse, NY
Political Career
US Congressman, New York, 25th District
US Congressman, New York, 24th District
Website
Wikipedia
Daniel Maffei is a Democrat-party member of the House of Representatives representing the 24th Congressional District of NY. Previously he served as New York's 25th congressional district election from 2009 to 2011 before he lost to Ann Marie Buerkle in a close election. He ran again in 2012 and beat Mrs. Buerkle for the redistricted 24th district.
Note: Staff for Congressman Maffei may not be personally monitoring this page-please check the links for Contact resources.
Comments:
Note: You must be logged in to add comments