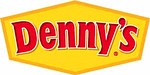 Company Logo
Location
2890 W Ridge Rd, Greece, NY 14626
Phone
585 225 8350
Accessible
Yes
Hours (as of August 2022)
Monday - Sunday: 7:00AM to 10:00PM - Greece
Website
http://www.dennys.com/
Denny's
Denny's is a diner chain with two locations in the Rochester area:

Former locations include the Perinton Hills Shopping Center (closed June 2019), Victor (closed February 2020) and Henrietta which closed on 2022.
Comments:
Note: You must be logged in to add comments
---
2008-03-14 19:54:38 It's a Denny's. Not much else to say. Breakfast at 4am. That's about it's sole value. —NoahLeaf
---
2008-05-16 13:15:00 Great when your drunk, terrible when your sober. I think they make all their money between 2AM and 8AM. —MrRochester
---
2010-04-29 11:58:31 Yeah, what can you expect from Denny's? I'd highly discourage you from going to Denny's on Jefferson Road at any busy hour (i.e. breakfast or lunchtime). They're barely holding the place together. We went there a month ago, and saw only one disheveled waitress trying to wait on 10 tables. There were about 10 other tables that were left un-bussed for the hour that we were there. We sat at our table for about 20 minutes before water came and another 10 minutes before we could order. The place wasn't busy, but it was too much for one waitress to handle. Food is cheap and so I didn't have high expectations, but I'd stay away if I were you. —ytbh
---
2010-11-17 18:02:56 I concur with ytbh.. If there hasn't been a suicide at Denny's yet, there probably will be at some point. The poor ladies working there always look like they're being pushed to the limits.
I rarely ever go here but, when I do, I typically order the Moons Over My Hammy. It's buttery as f*ck and will keep you filled up until it slides out of your posterior. I wouldn't stray too far from standard fare that can be either deep fried or tossed on a hot griddle. I once tried the grits and received a saucer of water with a dried grit island in the middle. Needless to say, I'm sticking with the potatoes from here on out. —BatGuano