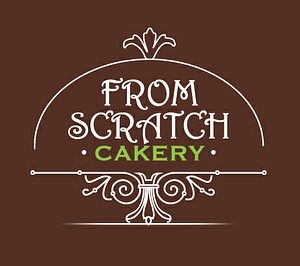 Former Location
687 Moseley Rd, Fairport, NY 14450
Status
CLOSED (as of March 2013)
From Scratch Cakery was a bakery featuring cupcakes, cookies, and other dessert items. Also offered scones on Saturdays. Everything sold at From Scratch Cakery was made with no mixes or preservatives.
Voted Best Dessert 2011 - FoodLink Festival of Food
Best Cupcake Top 4 Final Ballot - Rochester City Newspaper 2011 Best of Rochester
It ceased retail operations and closed on March 23, 2013.
Comments:
Note: You must be logged in to add comments
2011-07-26 13:29:31 The clean white interior of the cakery allows the colors and designs of the cupcakes themselves to take center stage. The cupcakes are simply done, but in an elegant way.
I <3 the fact that it's a family business- mom's in the back, while her husband and daughter man the front and assist customers.
As for the actual cupcakes (more items to come soon: cakes, cookies, etc), I will go on record as saying their double chocolate is the best I've ever had. Although none of the other flavors were disappointing in the slightest, the chocolate stole the show; the red velvet came in a close second. Again though, all 4 varieties I had the pleasure of sampling were superb!
I think it important to mention that, for the first time in recent memory, I didn't have to scrape off the frosting from any of them- all varieties were that delicious.
The business mission, and the family behind it, make this an establishment you can be proud to support; one bite and you'll be jumping up next to me on the bandwagon- trust me. —KatieHoagland

---
2011-08-26 09:42:24 I had some cookies from this bakery at a baby shower - they were tasty and REALLY pretty. I went to their website after the shower and was impressed with the cupcake varieties that they offer (and the descriptions were really cute, too). Can't wait to try some of them. Will report back! —Bluehen
---
2011-08-30 10:03:34 Update to my 1st entry - I tried the cupcakes and they are delicious. They were very moist and not overly sweet like some cupcakes can be. I had the triple citrus and the double chocolate. Both were great, but the chocolate... OMG. The frosting was so rich and chocolately - it tasted like a rich ganache. I love ganache. Can't wait to go back and try more. Raspberry buttercream sounds wonderful and the vanilla looks good - you can even see real vanilla beans in the frosting... —Bluehen