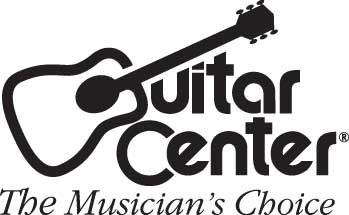 Location
1100 Jefferson Road, Rochester New York, 14623
in Henrietta Plaza
Hours (as of September 2009)
Monday-Thursday: 11:00AM to 9:00PM
Friday: 10:00AM to 9:00PM
Saturday: 10:00AM to 8:00PM
Sunday: Noon to 6:00PM
Phone
585 424 2188
Website
http://www.guitarcenter.com
Guitar Center is a chain musical instrument and equipment store, with a wide selection of guitars, drums, keyboards, and much more. There's even a separate room (with controlled humidity) for acoustic guitars.
Comments:
Note: You must be logged in to add comments
---
2007-07-18 11:57:32 Guitar Center is a great place to go, even if you're just browsing and not buying, because you are able to try out all the instruments they sell.
You can also haggle with them over the prices. I bought a bass guitar from them a while ago, and felt like I got a pretty good deal. —AlexanderGartley

---
2007-11-14 16:35:21
http://www.myspace.com/fuckguitarcenter —GuitarcenterTruth
---
2008-05-16 00:31:44 I had a pretty terrible experience here recently. I waited for over a month on something that was supposed to be in within a couple of weeks. Here it is a month and a couple of weeks later, and they told me that it was never ordered...
Seriously? Fortunately, I did not need it immediately.
The one gentleman realized their error, and is now having it drop shipped to my house.
Shop somewhere local. Sound Source, House of Guitars... other places. This is an okay place to grab a quick pick or string, though. But if your need is somewhat rare and urgent, don't go here.
Oh... and don't go there to buy DJ equipment. Everyone I know who has gone there to get DJ equipment has been completely ignored by the staff in the Pro Audio room. —EugeneCain

---
2008-05-16 12:30:32 Update: It turns out that their delivery service does not have it either. I now get to wait for them to order one from the manufacturer... —EugeneCain