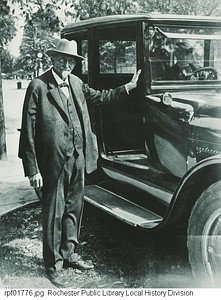 Mayor Hiram Edgerton. c. 1920 Hiram Edgerton was mayor of Rochester from 1908 to 1922.
He was born in Belfast, NY on April 19, 1847. He married Medora De Witt of Henrietta in 1868.
He was a contractor, but later became a politician and eventually became mayor.
He died on June 18, 1922, and is buried in Mount Hope Cemetery.