| | | |
| --- | --- | --- |
| Birth name | | Aliases |
| Joel Seligman | | None |
| Birth date | | Birth place |
| January 11, 1950 | | Info Needed |
| Date of death | | Place of death |
| N/A | | N/A |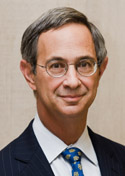 Joel Seligman was the tenth president of the University of Rochester. He took office on July 1, 2005, succeeding Thomas H. Jackson. He was formally inaugurated in a ceremony at the Eastman Theater on October 23, 2005. Since 2009 he is also a member of the board of directors of the Eastman Kodak Company and has been active in regional development, working alongside other leaders such as Danny Wegman.
Before his former position, Joel Seligman was regarded as one of the nation's leading experts on securities laws. He is the author or coauthor of over 20 books and 40 articles, including an 11-volume Securities Regulation considered one of the most influential treatises in the field. He co-wrote Taming the Giant Corporation with
Ralph_Nader and M.J. Green in 1976. Past academic experiences includes positions at the School of Law at Washington University in St. Louis, the University of Arizona College of Law, the University of Michigan Law School, George Washington University Law School, and Northeastern University School of Law.