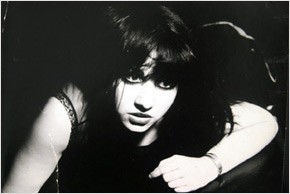 | | | |
| --- | --- | --- |
| Birth name | | Aliases |
| Lydia Anne Koch | | None |
| Birth date | | Birth place |
| June 2, 1959 | | Rochester, NY |
| Date of death | | Place of death |
| N/A | | N/A |
Lydia Lunch (June 2, 1959-) was born Lydia Koch in Rochester, NY, which is also the birthplace of infamous female rock musicians Kim Gordon and Wendy O. Williams.
Lydia is an American singer, poet, writer, and actress. After arriving in New York City at the age of 16, Lunch moved into a large communal household of artists and musicians, including Kitty Bruce, daughter of Lenny Bruce, where post-punk No Wave bands such as DNA and MARS frequently played. She immediately saw this form of music as the proper forum for her angry poetry and rants, and founded the short-lived but influential No Wave band Teenage Jesus & the Jerks in 1976 with her then romantic and artistic partner, No Wave punk-funk-jazz musician James Chance. The duo later recorded the album Off White in 1978, before splitting up permanently.
A self-avowed "confrontationalist" identified by the Boston Phoenix as "one of the 10 most influential performers of the 90's", Lunch's solo career featured collaborations with musicians such as J.G. Thirlwell, Kim Gordon, Thurston Moore, Nick Cave, Billy Ver Plank, Steven Severin, Robert Quine, Sadie Mae, Rowland S. Howard, Michael Gira, The Birthday Party, Einstürzende Neubauten and Die Haut. She also acted in, wrote, and directed underground films, sometimes collaborating with underground film maker and musician/photographer Richard Kern (including several films such as Fingered.
More recently she has recorded and performed as a spoken word artist, collaborating with such artists as Exene Cervenka, Henry Rollins, Don Bajema, Hubert Selby Jr., and Emilio Cubeiro, as well as authoring both traditional books and comix (with award-winning graphic novel artist Ted McKeever).
Links