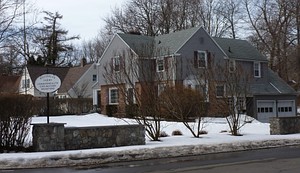 Entrance on Elmwood.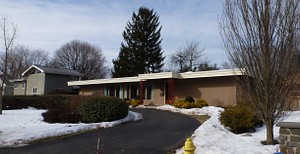 A cool ranch house on Ashbourne.
MacFarlan Farms is a residential neighborhood in suburban Brighton. It was named for Daniel MacFarlan, who owned land on the north side of what is today Elmwood Avenue in the nineteenth century. Most of the homes there today are Colonial styles built in the 1930s and '40s, while Ashbourne has some interesting mid-century modern architecture.
Note: the name is sometimes spelled "MacFarlane" but we went with what was written on the sign.
Links
Comments:
Note: You must be logged in to add comments