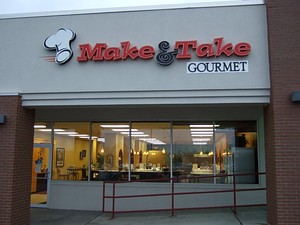 Former Webster Exterior: BradMandell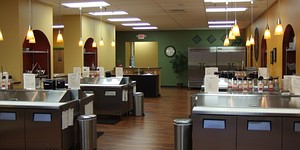 Former Webster Interior: BradMandell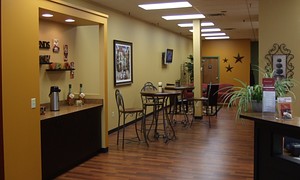 Former Webster Interior: BradMandell
Location
300 Main Street, Suite 14C, East Rochester, NY 14445
Hours (as of June 2011)
No Set Hours; See Website for details
Phone
585 742 5101
Accessible
Info Needed
Email
<amyr AT makeandtakegourmet DOT com>
Website
http://www.MakeAndTakeGourmet.com/Victor
Make & Take Gourmet provides an alternative mealtime solution to cooking or ordering take-out. Customers can visit any of the
Make & Take Gourmet franchise locations and either walk in or schedule a session, do most of the prep work themselves and head home or elsewhere with a ready-to-cook gourmet meal. Orders can be placed online or over the phone based on the monthly menu and if you don't have time to build your entrees, the staff would be happy to do it for you for a small preparation fee - just stop in and your order will be ready to go. Want a few standby's to have in the freezer? Make sure to check out the frozen pre-made meals that are ready to go. Plan a fundraiser or party for 6 or more participants and have a great time preparing some delicious meals to take home - a great idea for busy families during sports season, team-building time with co-workers or just setting aside time to get together. This is a great option when you need to cook for a crowd without worrying about finding a flawless recipe and fussing with preparation when you should be entertaining your guests, they also offer complete holiday meals - the easiest Thanksgiving you've ever had!
The retail store provides numerous options based on the monthly menu offered, all of the prepped, chopped and minced ingredients and a convenient assembly line kitchen setup complete with containers, proper measuring spoons/scoops, recipes and instructions for 2-3 or 4-6 servings all to create your own gourmet meal. Don't like green peppers or want to go easy on the garlic? You make it the way you want it! Weight Watchers Points information is also available for each of the entrees - what an easy way to control your portions! Every month they offer a variety of different menu selections, locations offer a tasting party of the menu items for $5/per person at the start of each month. You choose the ingredients, package up your selections, pick out some sides and desserts from the cooler and head off to your dining destination - be it at home, with family, or even a fancy tablecloth on a picnic bench at the park. Their slogan says that they're the solution to what's for dinner whether you're short on time, new ideas to change it up or think you can't cook at all. Don't let your cooking resources at home limit your imagination!!!
Best news yet - ENJOY THE MEAL, knowing there is no kitchen to clean or dishwasher to load.
Webster Location Closed
The franchise outlet formerly located in Webster Plaza, photos above, was closed sometime in 2009.
Comments:
Note: You must be logged in to add comments
---
2007-12-07 23:38:26 Wife did this once and the meals were really good. We'll do it again sometime —PeteB