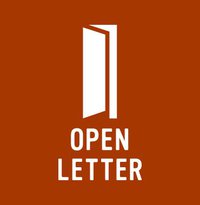 Open Letter Books is a non-profit publishing house run by the University of Rochester. Noting that only 3% of all books published annually in the United States are works in translation, Open Letter was founded in 2007 to promote international fiction and poetry. They come out with ten books a year by top authors from Europe, Asia, Latin America, and Africa. Repeats include
Jakov Lind (Austria),
Quim Monzó (Catalan),
Bragi Ólafsson (Iceland),
Jerzy Pilch (Poland),
Mercè Rodoreda (Catalan),
Juan José Saer (Argentina), and
Ingrid Winterbach (South Africa).
In addition to publication, Open Letter has also been instrumental in bringing the authors and translators themselves to the University of Rochester for talks, lectures, and other events. In 2008 Open Letter and UR hosted a
Pen World Voices session featuring Umberto Eco and Salman Rushdie.
Three Percent is Open Letter's blog/literary magazine that aspires to be a center for readers, editors, and translators interested in international literature. They launched the
Best Translated Book Award in 2011 to bring attention to original works of translated fiction published in the United States during the previous year.
Open Letter editions are difficult to find in bookstores but can be purchased via six-month subscription or ordered online from Amazon, Barnes & Noble, etc.
Comments:
Note: You must be logged in to add comments