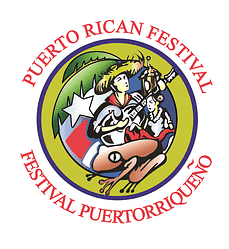 The Puerto Rican Festival is an annual festival held in Rochester. It is three days of live salsa, comida criolla, cultural events, and celebrity guests related to Puerto Rico. Flat Iron Cafe is the official afterhours spot.
History
The festival was first held in 1969.
Comments:
Note: You must be logged in to add comments
---
2009-06-09 14:57:11 For the past 39 years, the festival has been an integral part in celebrating the Puerto Rican culture in Western New York, but most importantly in Rochester, NY.
This year marks the festival's 40th anniversary and we are very excited about this accomplishment. As the longest running ethnic festival in Monroe County, we should all be proud. Of course, none of this would be possible without the support of our sponsors, vendors, agencies, and above all, our attendees! You have supported us throughout the past 39 years and for this we are truly grateful. Each year we listen to and implement the changes you are looking for in your festival. Although not every change is possible or feasible we do put our efforts into researching and exploring those ideas and apply those that we can.
As your new president, I encourage you to send us your thoughts, comments, and concerns with regards to the festival and how we currently structure the weekend. Although I cannot promise all your ideas will be implemented, I can assure you that they will be heard. With that said, I hope you visit our website from time to time and update yourselves as to what the festival committee is doing. I hope you have a wonderful year as we embark on our way to the 40th Annual Puerto Rican Festival!
Enjoy your visit and we look forward to your return!
Sincerely,
Orlando J. Ortíz
President, Board of Directors —Cherkwai