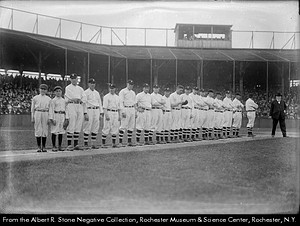 Rochester Hustlers baseball team The Rochester Hustlers were a baseball team in Rochester from 1908 to 1920. They played in Baseball Park on Bay Street near Webster Avenue.
Beginning in 1912, they played in the International League, a class AAA minor league.
In 1921, they became the Rochester Colts.
Today, they are known as the Rochester Red Wings.