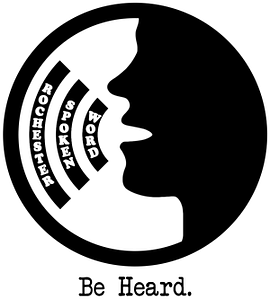 Rochester Spoken Word Logo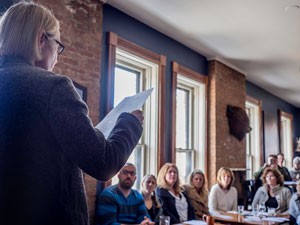 A typical Speak Easy — Photo by Julie Oldfield
Rochester Spoken Word is an organization for writers and storytellers in the Rochester region who want to have their work heard by a live audience. It was founded by Scott Seifritz and Evvy Fanning in December of 2016. They hold events each month, including a Speak Easy at Cheshire cocktail bar on the second Sunday of the month.
They have an
events calendar on their website that lists area spoken-word events alongside their own events. They send out occasional notices and newsletters via their
mailing list, and also post on
Facebook and
Twitter.
Comments:
Note: You must be logged in to add comments