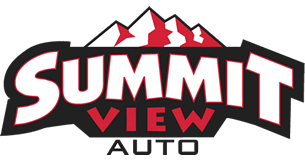 Location
4645 West Ridge Rd, Spencerport, NY 14559
Hours (as of July 2009)
Monday/Tuesday & Thursday: 9:00AM to 8:00PM
Wednesday & Friday: 9:00AM to 6:00PM
Saturday: 9:00AM to 5:00PM
Phone
585 349 2440
Accessible
Yes
Website
http://www.summitviewauto.com/
Facebook
Summit View Auto is a used car dealership on West Ridge Road in Spencerport.
The dealership is owned by Andy Marcucci, who also owns Ridgeview Motors, a car dealership and repair shop, also located on West Ridge Road in Spencerport.
Comments:
Note: You must be logged in to add comments
---
2007-08-29 14:49:00 Quality used cars at reasonable prices. I purchased one yesterday. —MrPhil
---
2009-07-18 11:05:09 I purchased a vehicle on May 1, 2009 I requested the car fax and asked if the vehicle had been in any accidents. I was advised no, the sales rep at the time Matt was more concerned with depreciating the value of my 2000 Linoln Navigator as a trade due to an accident I had in 2002. Items that were suppose to be available to me at the time of pick up May 1, 2009 I did not receive until a month and a half later. At that time I was advised that Matt was no longer with the company and I started dealing with Brian. I finally got the carfax after repeated requests yesterday July 17th. Surprise!!!! The vehicle had been in an accident, and it was a government used fleet vehicle. I have been deceived and this is clearly fraud on the part of this dealership. I will give Mr. Macucci the opportunity to rectify this problem on Monday July 20, 2009. If there is not a sufficient resolve to this issue I will be filing a consumer fraud report with DMV and the Attorney Generals Office. Clearly some dealerships continue to under estimate woman. —SheelahEason
---
2009-09-29 16:30:51 I bought a car here two years ago - a used Audi A4 Quattro. The car is in terrible shape, with many hidden problems and broken promises. The car was supposedly in good working order, but the check engine light came on as soon as I was on the Thruway. No fix has ever been issued. The same with the radio - it appears to have an electrical short of some kind. The trunk no longer opens. The only quality here is the quality of the scam these people are running. I have a report on file with the BBB that was never answered as well. Stay far away. Their unwillingness to respond to a BBB complaint should be a huge indication of their business practices.
Do NOT buy a car from these people. They are crooks. —Adam12176