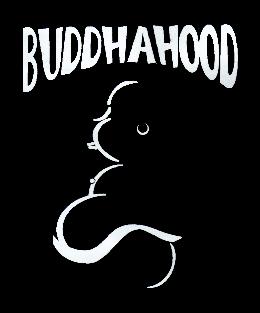 The Buddahood
Member
Role
Jim Schwarz:
Keyboards
Gabe Costanzo:
Trumpet, Vocals
Courtney Balles:
Alto Sax, Flute, Jembe, Vocals
Rick Whitney:
Bass, Jembe, Vocals
Nate Coffey:
Guitar, Vocals
Pete Mugnolo:
Drums, Vocals
Capt. David Weinberg:
Stick/Hand Percussion, Frottoir
Paul Mastriani:
Percussion
Website
http://www.thebuddhahood.com
Blurring the line between stage and dance floor, The Buddhahood abides with the vibes and after losing their beloved band leader, Tony Cavagnaro, to a car crash in 2007, they continue on with the sound he created while mixing their own new, fresh Buddha batter onto the scene, whipping crowds of enthusiastic fans into a frenzy and transcending audiences with their explosive and soulful shows. This is an incarnation whose musical energy comes from power and spirit, and with songs about perspective, picking oneself up and having crazy amounts of fun.
Making up this highly creative and entertaining ensemble are eight members, with a wide spectrum of character and musical background. Know for their multi-instrumental, powerhouse sets, The Buddhahood represents with a variety of vocal styles, percussion, guitar, horns, bass and keys in shades of Roots, Rock, Reggae, Funk and Afrobeat in a flavor they call "Worldternative" as each song forces you to stay on the dance floor.
The new Buddhahood release, "The Space" is a project of nine killer tunes, all composed by it members, as much a dedication to the University Avenue rehearsal space (a second home), and "B" post for friends, talented collaborators and guest performers from the upstate area as well as across the country.
Each song on the album tastefully connects like a freight train rolling. Five songs written by peace and groove master, Nate Coffey, feature soulful singing and funky guitar riffs, along with "Marta", a song written by and dedicated to his father Bill Coffey. Poet and sage, Rick Whitney, word-smithed his artistry on his original "Orchid Girl" as well as two Aftrobeat-influenced songs ("Scared Dance" and "Froba"), on which he collaborated with composer and horn orchestrator, Gabriel Costanzo. Costanzo also wrote the fiery Afto-Brazillian-inspired piece "Temptress Eyes", and instrumental with a punch-you-in-the-face horn line that gives way to a ripping guitar solo.
Of course, The Buddhahood has always been know for its drumming. Led by Peet Mugnolo on drum kit, featuring Captain David Weinberg and Paul Mastriani on congas, timbales, jembe and too many other percussion toys and instruments to name. The drums and percussion drive this album forward from beginning to end. Goddess among Saxaphone, Courtney Balles, along with two surprise special guests horn players blast melodies that layer and entice you to learn and sing them for days, while the keys and sound engineering of Jim Schwarz brings the Buddhahood Sound to perfect light.
Go get the CD and see the show, because a wise man once said, "Listen and you'll hear everything."
The Buddhahood is currently supporting their latest nine-song CD release, "The Space." Other recordings span almost two decades and are available directly from the band or on cdbaby.com
https://store.cdbaby.com/Artist/TheBuddhahood
peace ~ The Buddhahood
Discography
Rub the Buddha (1997)


Welcome (1999)


Live at Park Ave (2002)


Live at Park Ave (2004)


Live at the German House (2005)


Muddy Roots (2006)


Toasty: Live @ Park Ave Fest 2007 [2-disc Live CD] (2007)


Root (2013)

* The SPACE (2017)
Awards
They were voted "Best Original Band" in City Newspaper's Best Of Awards in 2007 and 2008, and "Best Band Name" in 2007.1 2
Video
The Buddhahood & FRIENDS January THAW 2016 "Scared Dance"

The Buddhahood & FRIENDS January THAW 2016 "Drum & Horn March"

The Buddhahood "Ecosystem" Great Blue Heron Fest 2015

The Buddhahood "ROOT" Cd rel.party at Lovin Cup "Scared Dance" 2013

The Buddhahood "Temptress Eyes" WedgeStock 2012

The Buddhahood / Krissy Beth Apples "Say You Love Me & Dirt Sleep" Park Avenue Festival 2011

The Buddhahood / Calvin, Don Anonymous "Happy Birthday / January Thaw" Water Street Music Hall 2010

The Buddhahood "Through The Veil" Water Street Music Hall - November 2007

The Buddhahood "Purify" Highland Bowl WedgeStock 2007

The Buddhahood "Kaya" Park Avenue Festival 2007

The Buddhahood "Care" Park Avenue Festival 2007

The Buddhahood "What's Goin On / Nuff Respect" Park Avenue Festival 2007

The Buddhahood "No Mind" Park Avenue Festival 2007

The Buddhahood "Listen" Park Avenue Festival 2007

The Buddhahood "Through The Veil" Park Avenue Festival 2007

The Buddhahood "Dirt Sleep" Park Avenue Festival 2007

The Buddhahood "Big Fish" Park Avenue Festival 2007

The Buddhahood "Samba March" in the street at the 2007 Park Avenue Festival

The Buddhahood playing "Kaya" at the 2007 Lilac Festival

The Buddhahood / Festival Guy "Worry Tune" Lilac Festival 2007

The Buddhahood playing in the street at the 2006 Park Avenue Festival
Comments:
Note: You must be logged in to add comments