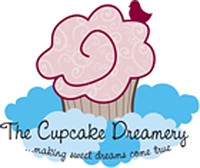 Former Location
1 Public Market Drive, Rochester, NY 14609
Status
CLOSED (as of June 2010)
The Cupcake Dreamery was a bakery, owned by Heather Staffer, in East Rochester, specializing in cupcakes and face-shaped cakes.

They are now open at Boulder Coffee in the Public Market.
6/9/2010-According to the D&C Website, Heather will be opening Dollop Gourmet Cupcake Creations shortly to sell cupcakes again of Penfield.
Comments:
Note: You must be logged in to add comments
---
2010-06-04 10:33:10 Are they actually selling cupcakes are the public market? I went by their the other day and the person had 4 out to see and was leaning over them like they were the last food in the world. Kind of put me off from even approaching the table. Maybe they should look at the bakery next door where there is a display case of all the products...that's how to sell cupcakes —DamianKumor