This page exists to discuss the content on Wiki Community/Getting Started. Remember that comments can contain wiki markup. As always, we ask that you review our etiquette page.

---
Suggested changes to the Getting Started Page BradMandell -
—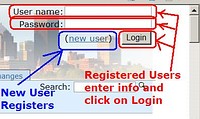 RocWiki User Login Screenshot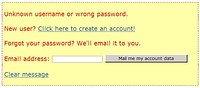 Login Error Screenshot Getting Started provides the new viewer with information about the RocWiki User Interface and how to become a contriibutor to RocWiki. See the Wiki Guide for detailed information or use this quicker Getting Started guide.
Logging In

Editing a Page

Some Tasks for Contributors

If you'd like to help out beyond editing, consider making a donation to help keep this project alive.
See also: Wiki Community
Enjoy!
---
Comments:
Note: You must be logged in to add comments