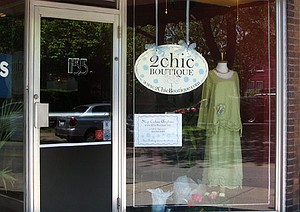 Former Park Avenue storefront.
Former Location
155 Park Ave, Rochester, NY 14607
2Chic Boutique was a small designer clothing store that sold high-end brands such as Krista Larson, Homefrocks, and Ronen Chen.

Formerly located at 155 Park Avenue, they went online only in January 2013.
As of November 2014, the website is now down.
Comments:
Note: You must be logged in to add comments