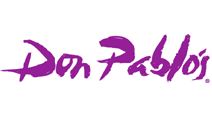 Former Location
780 Jefferson Road, Rochester NY, 14623
Status
CLOSED January 14, 2008
Website
National Website
Don Pablo's chain restaurant offering Mexican cuisine, was located in Henrietta next to Home Depot.
Comments:
Note: You must be logged in to add comments
---
2005-11-25 22:58:44 Used to be not that bad, but has gotten worse in the past year or so. —RottenChester
---
2005-11-26 11:55:10 I totally agree wtih RottenChester. We went there last night and it seemed like there was a new cook because the food was definitely not the same. Not to mention our waitress was a biotch. —JenniferRamsey
---
2005-11-26 12:00:04 The one in Greece closed. I think this Henrietta one will have worn out its welcome fairly soon... —MariahBetz
---
2006-01-25 10:50:24 we actually got a really good meal at the henrietta location recently! —JcPop
---
2006-04-30 19:18:49 Ate there a year ago and it wasn't very good. —BrentIrvine
---
2006-05-06 09:19:58 we went yesterday for lunch and waited 2 hours for food... it was horrid! —JcPop
---
2006-09-12 05:26:20 I heard that this is closing, but I can't find a confirmation. Anyone know for sure? —RachelBlumenthal
---
2006-09-18 07:37:43 Disgusting food. Horrible service. Once was 1 time too many. —ZedOmega
---
2006-09-18 13:50:41 Never mind, it's not closing. And I agree with the above comments. I've only been there once...never again. —RachelBlumenthal
---
2006-11-14 19:28:34 We went there and the service was so horrible as to beggar the imagination. We didn't order food, so I can't comment on its quality, but I believe it would have been cold when it reached us, and poorly prepared. —CedrickStanton
---
2007-01-28 20:30:20 I'm a pretty forgiving gal, but this is one of the few places that I won't ever step foot in again. We complained to management about our server, and the manager proceeded to yell at the server in front of us. —FattyFatFat
---
2007-01-28 20:31:12 Used to be decent, but in the past few years the good specials are all gone, the service has become atrocious, and the food's gotten much worse. —MisterElkington
---
2007-02-06 18:55:39 Actually, I just ate there last Friday, they had a free taco bar and half off margaritas for happy hour and $2.50 shots of cuervo. I think they must have one of the best happy hour specials I have seen in a long. In addition the bartender was really friendly and the food was great. I have no complaints —MaggieSmith
---
2007-04-11 18:34:05 i have had tv dinners better than this place, and man do you pay with gas later. not a pleasent food experience. —JadeRaven
---
2007-04-16 00:15:10 Any mexican food you eat is going to pay with gas later! I can help but wonder, do people only paste negative comments, I want to know how the food actually is... Besides, II eat here all the time and it always tastes great to me. —DesaRaeStanton
---
2007-05-26 12:32:08 I've been here several times, due to cheapness on the part of my friends. You see, every time we go, they screw up at least two things per order, and to make up for it, they give you some subset of the order free. That said, I'd have to have gone at least a day without food before I'd rather eat anything they serve here than not. Seriously - Avoid. If you really like poorly microwaved tex-mex (that was poorly prepared before frozen), then save a bunch of money and get a frozen burrito at a supermarket. If you're after chain tex-mex, try El Parian on West Henrietta. It delivers nowhere-near-as-bad chain mexican at about the same price, plus it doesn't have that just-mis-microwaved half-frozen-half-burning thing going on.
Seriously - Avoid! —RossMessing

---
2007-06-02 01:33:53 I miss the $7.99 fajitas on Wednesdays. The full price of $12.99 is way too much for what you get. Never cared much for the enchiladas and other food, although I like the free chips and the salsa is good. Definitely gone downhill from when they opened many years ago, oh well. —AdrienneDahler
---
2007-07-13 21:44:41 They still do the fajita night on Wednesdays but it is $8.99 now. Which is still a fantastic deal. Right now they are doing a special on the Carnitas and those a far better than fajitas and no one sells them. I think they were only $9.99 —DesaRaeStanton
---
2007-07-14 23:36:40 why go to a bland chain when we have so many better local options in Rochester? —RalphMeranto
---
2007-11-10 14:17:54 I love Mexican food, but I hate Don Pablo's. Every time we've been here they've either taken forever with our food or screwed up our order. Last time I went I took my entire family that was visiting from CT. The food took so long they waived the charge for our appetizers, but then when I finally got my dinner it tasted like my cheese enchilada had been sitting under a hot light for half an hour. The cheese was hard as a rock and I couldn't eat it, but I kept my mouth shut because we had waited so long for the food. I'll never go here again. I hope that the owners of this restaurant smarten up and fire some management here, cause they are doing a terrible job running a restaurant that could be quite successful if it would just get it's act together. —CatMagro
---
2007-11-25 01:27:54 Why anyone would go here to eat is beyond comprehension. With so many good options in Rochester out there, it's unbelievable someone could choke their "Mexican" down. —QuincyCat
---
2007-11-27 14:08:56 Total list of spices used at Don Pablos the last 3 years: Salt. Salt. Salt. Oh, and Salt. Worst tex mex in Rochester hands down. How do any of these chains survive? —DarrenKemp
---
2008-12-14 15:24:09 Glad to see this place gone. Although it means that more people will start going to Mexican restaurants that actually make good food. This means a longer wait for a seat for me. —BatGuano
---
2009-02-24 20:39:21 Thank good this is gone, got the worse case of diarrhea I've ever had from here. Everything on the menu was fried as well. —DamianKumor
---
2011-08-28 20:48:46 Guess it doesn't matter anymore. I see all kinds of bad reviews, but damn, they knew how to make a mean carnitas and I can't find that anywhere else locally. I miss these guys.