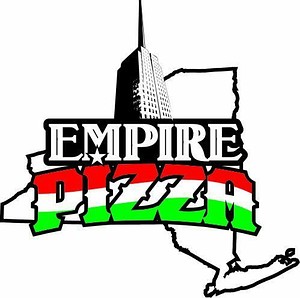 Former Location
1773 Empire Blvd., Penfield, NY 14580
Status (as of June, 25 ["2021/closings' 2021])
Closed
Comments:
Note: You must be logged in to add comments
---
2010-06-09 18:06:17 stopped by Empire today to try out the new location. not officially open yet. Just as good as downtown. Pizza Stop now the best and second best in rochester. Then again, a tie for first —jmw2323
---
2010-06-15 21:08:53 This is the best pizza in Rochester by far, I am so happy the Empire Blvd location opened because I will be enjoying their pizza frequently. One of the only things I didn't like about Rochester was that there wasn't many good pizzerias. Highly recommend Pizza Stop. —MarkRizz
---
2010-07-15 11:06:02 Thanks to all the State Street regulars that have come out to the new location on Empire Blvd! For those of you who have asked or want to know, the State Street and Empire Blvd locations serve the same GREAT NYC-style pizza that has been available downtown for 26 years. Anyone who is looking for good, traditional thin pizza, come see us. The Empire Blvd location has: slices at all times, baked chicken wings, garlic twists, eat in, carry-out, delivery and party package options. Our website will be up and running soon! Come visit us anytime! for our ongoing special of 2 cheese slices and a 12oz soda for only $5. —MFournier
---
2010-07-29 19:18:12 Just ordered a pizza and had it delivered TO. MY. HOUSE! It's like I'm back home again! I can't believe it, after all of these years (23 to be exact) living away from my homeland, I can actually get a REAL pizza delivered hot, TO. MY. HOUSE! New rule, no other pizza is ever allowed at my house again! —ErikReinert
---
2010-10-14 06:53:08 Had a Pepperoni & Bacon slice as well as a Chicken Parm slice at the Empire location last night. Both were excellent. If these toppings aren't your type, I'm sure that whatever you choose will be great too. What's important is that if you love NYC style pizza, this is clearly the best in Rochester. Also tried their Garlic & Parm Baked Chicken Wings, and they were perfect. —KairakuShugisha
---
2010-10-21 21:31:37 I've been to the new Penfield locale and am happy to report that their pizza is just as good as the Downtown mothership. —BatGuano
---
2010-12-20 12:57:12 I have eaten here many times..while I like it...I can't agree it's the best in Rochester... years ago,when I worked Downtown, I ate at the Original location (it reminded me of Pizza back home(LI/NY)
But over the last 5/6 months..I've been to the Penfield location about 8 times... i thought the dough was a little bit thicker.. —Ikiwcor

---
2011-01-12 19:37:04 This is the best pizza in Rochester. I can finally eat pizza again. It looks, smells and tastes just like the pizza back home in NJ. I wish I lived closer so I could eat there more often. —PuffyPancake
---
2011-01-24 16:58:26 According to the Rochester NY Pizza Blog (
http://rochesternypizza.blogspot.com/2010/12/pizza-stop-on-state-st-no-longer.html), the Penfield location is now under separate management... —SargtGrumbles
---
2011-02-25 21:13:18 Outstanding pizza, especially the Sicilian, but the Neapolitan also. This is how it is made on Long Island, although the owner said the recipe and technique comes from Brooklyn. The wings weren't that great unfortunately, but every time I got pizza here it has been outstanding.
---
2011-03-30 00:56:12 The Penfield location and the Original Pizza Stop are in a legal mess right now. —DamianKumor
---
2011-09-16 19:05:24 Apparently they have formally split from Pizza Stop. They are now called Empire PIzza. Same recipe and menu though. —Joslin
---
2021-12-17 16:03:36 This location is closed, a joes Brooklyn pizza has replaced it in the same location. —abraxas