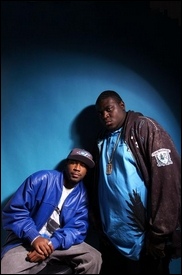 Members
Ivory "Frank White" Cowart
James Leach (aka Young Leach)
H2O (aka Hardest 2 Out) is a local rap group from Henrietta. Both members attended Rush-Henrietta Senior High School.
Their debut album, "Hardest 2 Out", was released on January 29, 2008, and is available at House of Guitars and Record Archive. It features the single "All Aboard." The album release party was held at
Liquid on January 24, 2008.
They opened for Flo Rida at SUNY Brockport on April 17, 2008.
Comments:
Note: You must be logged in to add comments