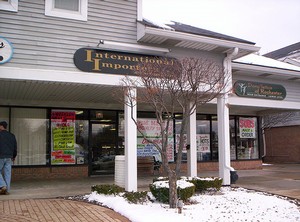 International Importers, Long Pond Rd, Greece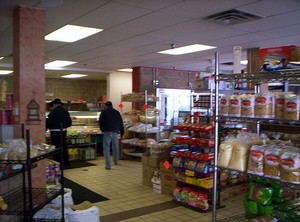 Former Location
1100 Long Pond Rd #114, Greece, NY 14626
Status
CLOSED (as of 2009)
History:
Former description: Don't know much about the history but the owners (presuming because they are always there) are nice and are working all the time. It seems that everyone that's there when I stop by knows the owners and each other. While I may not know anyone people are easy to chat with when waiting in line at the deli counter (which btw, isn't a long wait). They have a good selection of deli food and other stuff. All at prices that are about 30-40% less than Wegmans.
Former Menu:

Deli case with a good selection of meats and cheeses


Butcher case, homemade sausage, rib eye steaks and more.


Fresh bread and rolls from Di Paolo and Petrillo's


Fresh made salads like macaroni and potato.


Subs, both hot and cold.


Canoli!


Dried pasta, caned sauce, olives, fresh nuts.


Pop and drinks, snacks and chips.
Comments:
Note: You must be logged in to add comments