Josie Waverly is a local musician that performs country western music. She performed at the Lilac Festival in 2003 1 and 2004 2, and she currently performs once a month at the Hamlin VFW.
At one time she owned a bar on West Ridge Road in Spencerport called "Josie's Juke Box", which featured live music and line dancing. She has since sold it and it is now The Jukebox.
Discography
Her debut self-titled album was released in 2002.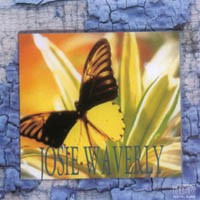 Track Listing:


Bad Dog No Biscuit


Once (Somebody Once Told Me)


I'll Get Back to You


Legend Inn


Jessie Didn't Have a Thing On You


Starting Now


Don't Come Home a Drinkin'


Who Cries This Time


Bad Whiskey


Believe in Me
Comments:
Note: You must be logged in to add comments
---
2008-11-18 11:20:19 I've known Josie for many years. She is a WONDERFUL lady with a true gift of voice. You should hear her rendition of "Amazing Grace"-it's, well, amazing! —PeteB
---
2011-11-14 09:40:18 Hi, Josie. This is Bob Palermo. I winter down here in FL. Once a month we have a All Star show in our community in North Port. Usually 300 people buy tickets. I mentioned to the entertainment director that I knew you and recommended you for one of our shows. Do you ever travel to FL? Would you ever consider appearing here at La Casa? This would be in the 2013 season.If so, what would you want as your fee? I'm bringing your CD down here in Dec. to let him hear it. God Bless, BOB —Bobpalermo
---
2011-11-14 10:28:55 This is not an official site for Josie. She may never have in fact seen this page, Bob. —DamianKumor
---
2012-09-10 14:46:10 Josie Waverly's web site has been redesigned. You can visit her at
http://www.josiewaverly.com and if interested, sign up for her fan newsletter. —Jogg