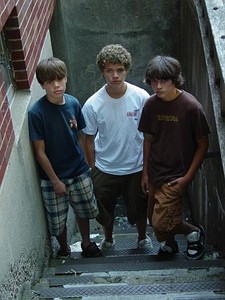 Mint Jam is a three-piece local band that plays blues/rock music. They play a mix of classic rock covers and original songs, and have performed at the Lilac Festival, the Park Avenue Summer Art Festival, and the Fairport Music & Food Festival.
Discography
The band's debut album, "What You Need," was released in 2008, and features 10 original songs by the band.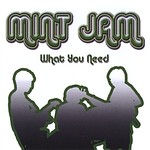 Track Listing:
1. All In Your Mind
2. High Compression
3. Too Far
4. Squirt Gun
5. Alright
6. Icicles
7. Black and White City
8. Disappearing
9. Makes Me Wonder
10. What You Need
History
The band formed in 2004, in the same year that Gabe Condon, then 12 years old, won WHAM-13's "Most Talented Kid" contest by singing and playing guitar.1
The drummer, Ray DeSalvo, began playing drums at age 4. DeSalvo's father played in a Rochester band called "Blue Axis" in the 1980's.
The third member of Mint Jam, Matthew, is Gabe Condon's younger brother.
Awards
In 2008, Gabe Condon was awarded an "Outstanding Performance" award from Downbeat Magazine.2
Comments:
Note: You must be logged in to add comments
---
2008-11-18 11:03:43 These guys are great! —BadFish