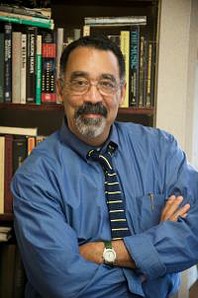 | | | |
| --- | --- | --- |
| Birth name | | Aliases |
| Paul Burgett | | None |
| Birth date | | Birth place |
| Info Needed | | St. Louis, MO |
| Date of death | | Place of death |
| N/A | | N/A |
Known for
Prominence in the UR community
Occupation(s)
Vice-President of the University of Rochester
Senior Advisor to the President
University Dean
Adjunct Professor of Music in the School of Arts and Sciences
Website
College Music Department
Faculty Experts Directory
Dr. Paul Burgett is the current Vice-President of the University of Rochester. He is also an alumnus, having received his undergraduate and graduate degrees at the Eastman School of Music sometime, as he likes to say, "before the earth's crust cooled" (1968 and 1976, respectively). Burgett also is a faculty member in the music department of the College of Arts and Sciences and teaches courses in the History of Jazz and the Music of Black Americans and serves as an undergraduate faculty advisor and advisor to several student organizations. Previous UR positions include Vice President and University Dean of Students and, before that, Dean of Students at the Eastman School of Music.
Paul Burgett was born in St. Louis and attended Catholic schools. A talented violinist, he earned a scholarship to Eastman and entered as a freshman in 1964. Before returning to UR as an administrator in 1981, he held positions as Executive Director of the Hochstein School of Music and Dance and assistant professor of music at Nazareth College, where his spouse Kay Valentine is Professor Emerita and Founding Director of Women's Studies.
Over the course of three decades, Paul Burgett has become a much-loved figure among thousands of students, faculty, and alumni of the University of Rochester due to his fondness for students and longtime active role in the University community. He has many stories of encountering alumni and their family members in far-flung corners of the globe and can usually be found at major University events. More recently, Dean Burgett has taken a strong interest in the history of the University to which he has dedicated so much of his life and has given several informal lectures on the topic.
In April 2011 he
scaled back many of his duties to allow for new hobbies and traveling.
Photo copyright University of Rochester Communications.
Comments:
Note: You must be logged in to add comments