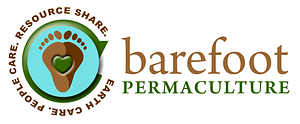 This project is a collaboration between Seeking Common Ground (www.seekingcommonground.org) and Barefoot Edible Landscape and Permaculture
Mailing Address
PO Box 18212, Rochester, NY 14618
Hours (as of February 2011)
By Appointment
Phone
585 506 6505
Wheelchair Accessible
Yes
Email
<patty AT barefootpermaculture DOT com>
Website
http://RochesterPermacultureCenter.org
Rochester Permaculture Institute was RocWiki's Business Spotlight of the Month for June 2011!
The Rochester Permaculture Institute (aka Rochester Permaculture Center) is a nonprofit organization.
As of January 2011, it is a collaboration between Barefoot Edible Landscape and Permaculture and
Seeking Common Ground that is developing an urban/suburban/forest edge site on Helen Road in West Brighton.
Mission: Rochester Permaculture Institute, a program of Seeking Common Ground, is dedicated to exploring, modeling, and inspiring more conscious, sustainable, and restorative ways of life through the application of permaculture and other regenerative design techniques and principles.
Comments:
Note: You must be logged in to add comments