STM, short for Street Tuned Motorsports, is an auto parts and services shop in Avon. They offer "Tuning, Performance Parts and Installation for drag race, road race and street cars." Online shopping is available via the website.
They opened a second location in the city at 181 Monroe Avenue in November 2012 but closed it in October 2013.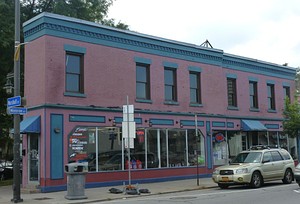 The short-lived Rochester location.
Comments:
Note: You must be logged in to add comments