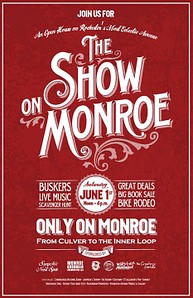 2013 poster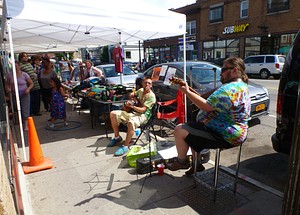 Performers and vendors at the 2015 festival.
The Show on Monroe is a street festival that celebrates "all that is great and funky about Monroe Avenue". It includes both the Monroe Village and Upper Monroe neighborhoods. Activities include live music, scavenger hunts, busker performances, a bike rodeo, arts and crafts, and a free lunch. Many of the independent businesses that line the avenue offer sales and promotions.
Sponsors include the
Monroe Avenue Merchants Association and many of its members.
The first Show on Monroe was held in 2013.
Comments:
Note: You must be logged in to add comments