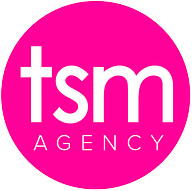 TSM Agency Logo
TSM Agency is a full service, national modeling agency which describes itself as:

"... staffing experienced female promotional models for trade shows, conventions, and other event marketing needs. The TSM Agency provides trade show models, promotional models, spokesmodels, and brand ambassadors in every major market in the United States and Canada.


TSM Agency prides itself on providing efficient, professional, and quality service to all our clients. We understand our clients' individual needs and work diligently to provide personal attention while fulfilling the career goals of our female models.


The TSM Agency's extensive model database provides ethnic & cultural diversity as well as a wide variety of experience and even bilingual models for international trade shows. Trade Show Models are one of the best ways to get in front of your customers and prospects. To ensure return on investment (ROI) from a Trade Show a company must extract value from interactions on a crowded floor.

"1
TSM Agency was founded by Christopher J. Hanna, who began staffing for corporate clients in Atlanta, GA in 1998 under the company Atomic Design. The focus at the time was print model staffing and trade shows. Trade Show Models was created in 2004 by the husband and wife team when they moved to Rochester. The name was officially changed to the TSM Agency in 2008. The company is located in the East End and continues to provide models for hire for an international clientele.

Comments:
Note: You must be logged in to add comments