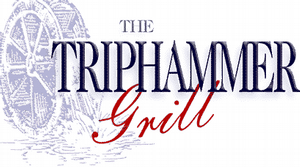 Former Location
60 Browns Race, Rochester, NY 14614
Status
CLOSED (as of 11/30/2009)
10/21/09 This D&C Article states that the restaurant will be closing. In a followup phone call to the restaurant, I was told that they will be closing the last week of November (PeteB)
Comments:
Note: You must be logged in to add comments
---
2007-08-30 17:12:30 Ive eaten here about 10 times and I have always enjoyed my meals and really like the inside part of the restaurant.
Dining outside is awesome except for the cheesy plastic tables and chairs which need to be thrown out and are uncomfortable.
This restaurant would be perfect if they trashed those outside tables and chairs.
Great trendy restaurant, been around 15 years now! —MrRochester

---
2008-02-23 21:38:54 We were surprised by the atmosphere and the food. The service was very good, pleasant, attentive and able to make recommendations. We shared the scallops appetizer which was delicious and the tuna napolean which wasn't as good. The appetizer courses were a little big, they could be an entree anywhere else. For my entree I had the Cabernet Filet which was, in my book, the best tenderloin I've had, cooked perfectly. She had the Duck Two Ways which was a little bland and would order something else next time.
All in all, alongside a nice glass of wine and "The Triphammer" coffee which features Bailey's, Kahlua and Frangelico for dessert, this was a nice experience that I can recommend to anyone looking to get out and go downtown for a nice meal with great atmosphere. We want to go back with friends and to a movie after. I'd like to try here for lunch sometime because it overlooks the falls and it looks like they have ample seating, roughly equal to inside. 8.5/10 —PersonFace

---
2008-05-02 15:55:07 Excellent food, and great service with a smile. Always friendly and attentive. Slightly pricey but honestly, it's very worth it. Sit outside on a nice day if you can. —VinceC
---
2008-09-10 18:10:47 Went here for a nice dinner, and it was very enjoyable. We sat outside, and there's a really nice view, although I have to agree with Steve that the chairs/tables are tacky. Otherwise, I was very impressed. For the most part, good food. The tenderloin crostini appetizer is GREAT. I really liked that one. The portuguese littleneck clam steamer appetizer is pretty good as well. For dinner I ordered the tuna entree. I wasn't wild about that one. My fiancee and I hated the mango slaw but the coconut rice was SO good and the tuna was just okay. I didn't like the chili glaze on it.
Service is also very good. I waited tables for three years so good service is important to me, and my waiter was very professional and pleasant.
This is one of my new favorites in Rochester. —RochesterCalifornia

---
2008-12-13 16:20:14 Nice atmosphere great food, great service, love the outside.
I had a braised lamb shank and it was stellar! Aps were good too. —CJM8232

---
2008-12-13 16:44:22 This is the place that all of our quarterly company meetings are held at so I'm familiar with the food they put in vats for hungry, self-absorbed engineers and architects. And the food they've made for us is always tasty. The chicken covered in mystery gelatinous glop is surprisingly good and the mystery salad dressing is always delicious. Service is also extremely friendly and prompt. When I clap twice quickly, someone is always there to whisk my plate away (Kidding..). One thing I could do without, though, is the cold green bean salad. It's a sad dish that makes me frown. —BatGuano
---
2009-07-19 10:13:56 We enjoyed another memorable meal at Triphammer last evening, sitting out on the deck overlooking the gorge. The tomato crostini app was probably the best I have ever eaten anywhere. My partner's barrimundi was grilled to perfection and came with garlic mashed potatoes that were sinful. My pan sauce chicken was savory and perfectly cooked. The portion was huge, with plenty of flavorful broth that I intended to eat with spoon, but was much better sopped up with extra the foccacia that our server suggested. My only criticism is that the fingerling potatoes get somewhat lost in all the broth under the sauce. A couple scoops of Corn Hill Creamery orange chocolate ice cream was the perfect sweet finish. Service was friendly, yet professional. Prices are reasonable when figuring in the various discount coupons that are generally available. Still one of the nicer, romantic spots around town for dinner. —JGerek
---
2010-02-16 10:34:46 Closed November 30. It will be missed! —JGerek